Quepos Area Attractions
Enjoy a day trip 1-hour south from Jaco, to experience some unique activities of the area. For those without a rental car, a private driver for the day is available for $220, either Toyota SUV or private 12-passenger van for larger groups. A tour bus shuttle is available for $25 per person.
It is possible to do 2 of the activities listed below in the same day. White water raft in the morning, hike the park after lunch.
Manuel Antonio National Park
Manuel Antonio is one of the best parks in area. Located right on the beach, spend the day hiking along the numerous trails, or relax and swim on some of the beautiful beaches located within the park.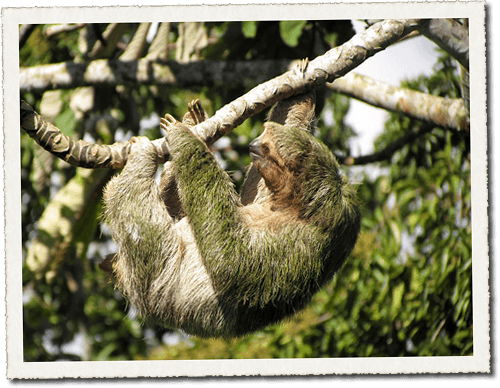 Manuel Antonio is loaded with wildlife. Expect to see a wide variety of native flora and fauna, including 4 different types of monkeys, Sloths, bats, Tapirs, anteaters, Bizotes, and many types of reptiles.
Please take note the park is closed on Mondays, Entrance fee $15, Private park guide (recommended) $15pp
Whitewater Rafting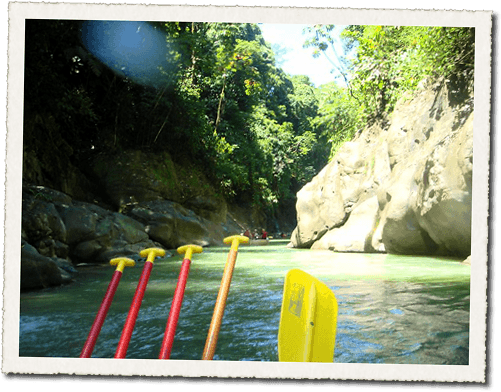 A short ride up the mountain from Quepos, choose from the Naranjo and the Savangre rivers, which offer rapids from class I to class IV depending on season. A very active and intense experience!  From $89 per person.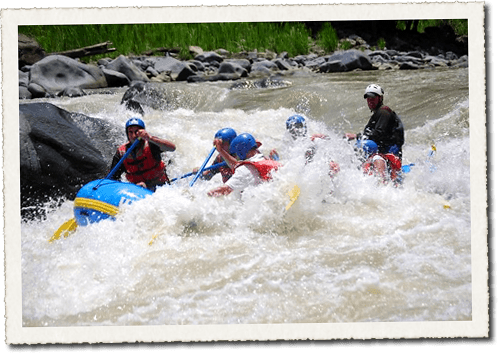 Damas Island Monkey Boat Tours
An educational and entertaining cruise through the estuary around Damas Island, and through the mangroves. Get up close and personal with a family of white face Capuchin monkeys which climb all over the boat and people inside, providing a great opportunity for a unique photos.
Other Things To Do
Jaco offers many nightlife options; you can shop, relax at one of the many beaches, or take a hike and observe a variety of wildlife