Epic Fishing in Costa Rica - Your Ideal Fishing Charter
Epic Fishing provides charter fishing trips off the coast of Costa Rica, home to some of the best sportfishing in the world. Right here where we operate, on the central Pacific coast, is the best place to make it happen. Fishing out of Jaco, from the  Los Suenos Marina, offers short runs, on flat seas, under sunny skies to incredible fishing.
Read all you need to know about our charter trips.
What You Can Expect to Catch
Offshore big game, such as trophy sized Marlin, Sailfish, Tuna, and Mahi- Mahi, fill these warm tropical waters with abundance. You will encounter many other types of marine life during your charter fishing trip. Several species of whales, porpoises, manta rays, sea turtles, and seabirds are common sights while fishing off the coast here, providing a world class sportfishing adventure on the calmest seas in the world!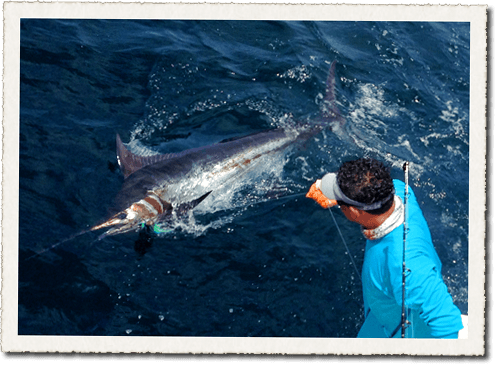 Inshore, there is a huge diversity of trophy game fish to pursue. Incredibly tough Roosterfish challenge anglers' skills and endurance. Big Cuberas could crash your popper anytime. Fishing for delicious snappers, grouper, corvina and snook offer an opportunity for a fresh dinner. Jacks and mackerels add even more variety to the inshore hunt, with Costa Rica's beautiful tropical beaches, rainforest and mountains as the backdrop.
The wide variety of species to fish for, plus warm weather, a short run on calm seas, and countless onshore activities to choose from, make this spot the #1 choice for your next fishing vacation. There is always something to catch here!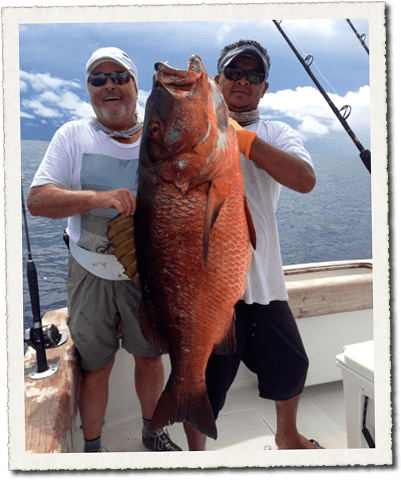 Satisfaction Guaranteed with Epic Fishing
Epic Fishing Costa Rica is your hook up to an unforgettable Costa Rica fishing charter adventure.
We provide you with the area's best boats, captains and crews, and incredible lodging, to ensure you get the most out of your vacation experience and your dollar.
We welcome providing guided fishing trips to anglers of all skill levels. We enjoy introducing beginners to the sportfishing experience.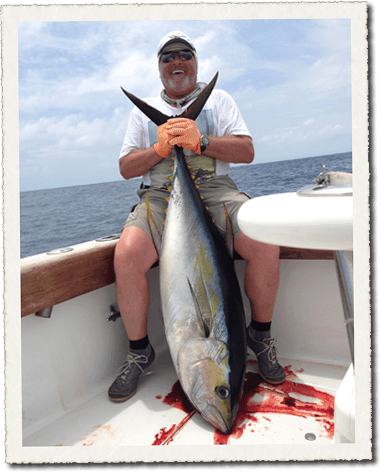 We specialize in an active involvement, hand's on approach for experienced anglers, and hardcore fisherman who want to actually fish themselves, rather than just watch a mate hook a fish and hand them the rod.  We enjoy getting clients involved in the process, catching bait, hooking their own fish, casting poppers and jigs.
We are Costa Rica's top fishing guide service and have the right captains and crews, to get you involved in the action and take your skills to the next level. Dredge fishing, bait & switch trolling for sailfish and marlin, vertical jigging for snapper, groupers and amberjacks, or live baiting and casting poppers for roosterfish and cuberas inshore, or 100lb + tunas offshore- We specialize in hooking you up with the right crew for that.
Whether it is aboard one of our own boats, or any one of the other boats we work with, we will set you up with the best deal with the most professional, hardworking, fun and english speaking crews, on well-maintained boats that are rigged to ensure your safety and success.
As American as Apple Pie
We are not a booking agency. We are owned and operated by American sportsfishing captains that live and work here in Costa Rica year round. We are invested in our own boats. We are at the marina, on the docks, or on boats fishing, every day. We know exactly what is being caught, and where.
We understand and provide the standards that Americans want and expect on their vacation. We take pride in a high level of customer service, & strive to build ongoing relationships with our guests. We aim to provide you with the opportunity to land that trophy catch, to have incredible stories to brag about,  to make lifelong memories, and to have you looking forward to returning to fish with us again!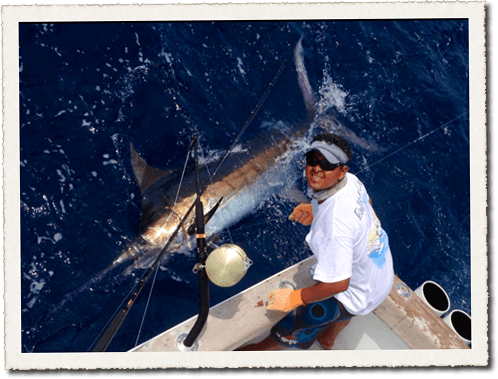 When you call us, you will speak to to the actual captains you will fish with, and get straightforward, first hand fishing reports. If nothing else, we will just have a good conversation about fishing!
We Offer:
Fishing charters, snorkeling, surf excursions, Isla Tortuga and sunset cruises.
Lodging packages & ground transportation.
Customized fishing and travel adventures to fit your needs, surpass your expectations, and fullfill your dreams.
American Captains and fully bilingual crew
Personalized concierge services to complete your vacation experience, providing the  best deals on all the areas attraction and tours, assisting you in planning all activities to make your sportfishing experience in Costa Rica epic!